Dome Beauty - Luminary Glow Powder Highlighter
Ever wished your complexion could look candle-lit – all the time?
If you dream of swoon-worthy and luminous skin, with that beautiful 'glow-from-within' radiance…
…then look no further.
Achieve a believable yet otherworldly glow with the perfect subtle shimmer finish that leaves you basking in candle-lit skin whilst never leaving any tell-tale lines!
Get ready to glow, glow, glow with this little gem from Dome Beauty:
Luminary Glow Powder Highlighter
This ethereal, breath-taking highlighter will give you that irresistible glow-from-within while enhancing your best features…
…but without ever looking glittery or too 'obvious'!
Luminary Glow Powder Highlighter cleverly delivers a naturally soft-focused and oh-so-flattering sheen with an all-over radiance for the greatest glow of your life!
The silky formula is also buttery-soft, melting perfectly into your skin for a smooth, velvety finish with minimal effort – a blendable, buildable joy to apply with youthful luminescent results.
A true glow-getter for you and your skin!
Ingredients your skin will love!
Not only is the innovative clean, vegan formulation both ultra-lightweight and high performing, but it's also infused with superbly hydrating oils that protect and condition your skin.
With key active ingredients like Argan Oil and Vitamin E, wearing this skin-loving pressed powder actually lightly moisturises your skin, feeding it with nutrition from omega fatty acids and linoleic acids.
And that's not all…
…the stunningly neutral universal shade suits all skin and even doubles up as an eyeshadow!
Bring out the sparkle in every eye colour with a swoosh over the lids for quick, easy and stunning eyes, or add a touch to the inner eye corners for an instant pop, and you're ready to glow!
Plus, help blur fine lines and imperfections thanks to the soft-focus effect from this long-wearing, highlighting genius.
To catch a glow from every angle, simply dust over the high points of your face, including the tops of the cheekbones, brow bone and cupid's bow, and a lifted, youthful and glowy complexion awaits you.
You can even wear Luminary Glow Powder Highlighter with or without foundation to give the effect of a natural glow while lifting your bone structure instantly!
It won't cake, settle into creases, or make your skin look 'too much' – just a nourishing, satiny and subtle finish with a touch of radiance to instantly wake up tired skin!
Get ready to be hooked on the lit look – no candles required…
…glow get 'em, girl!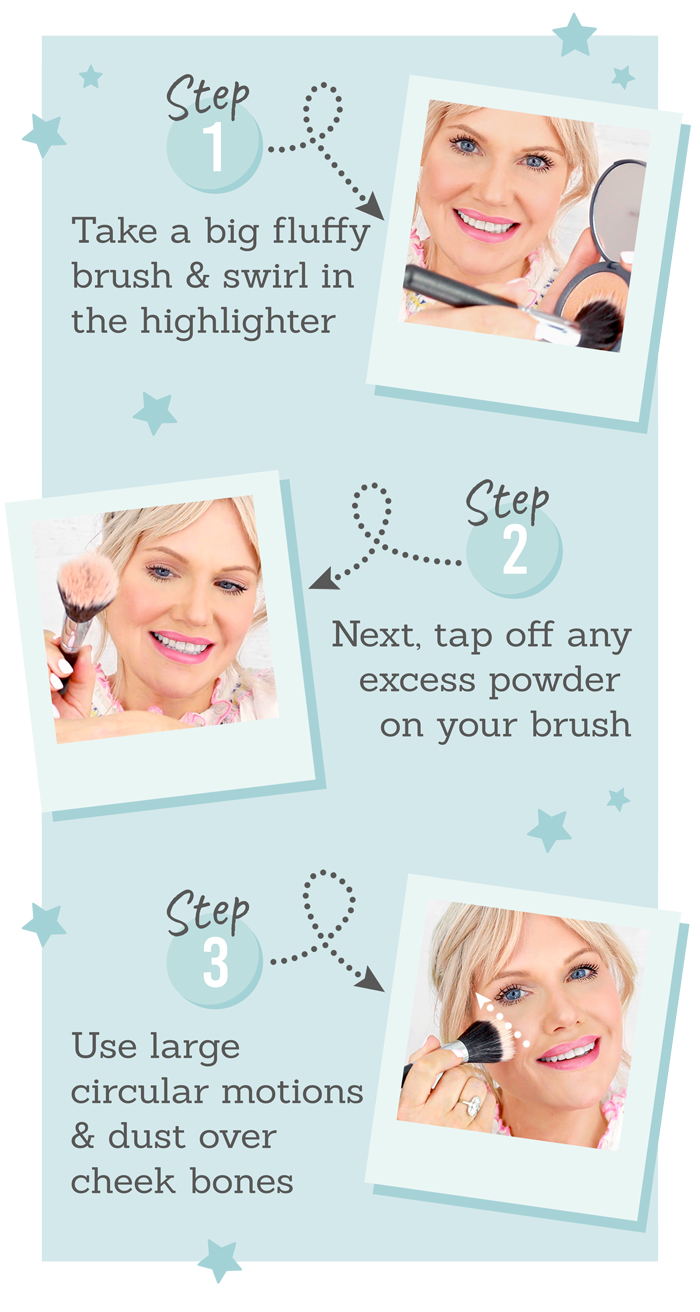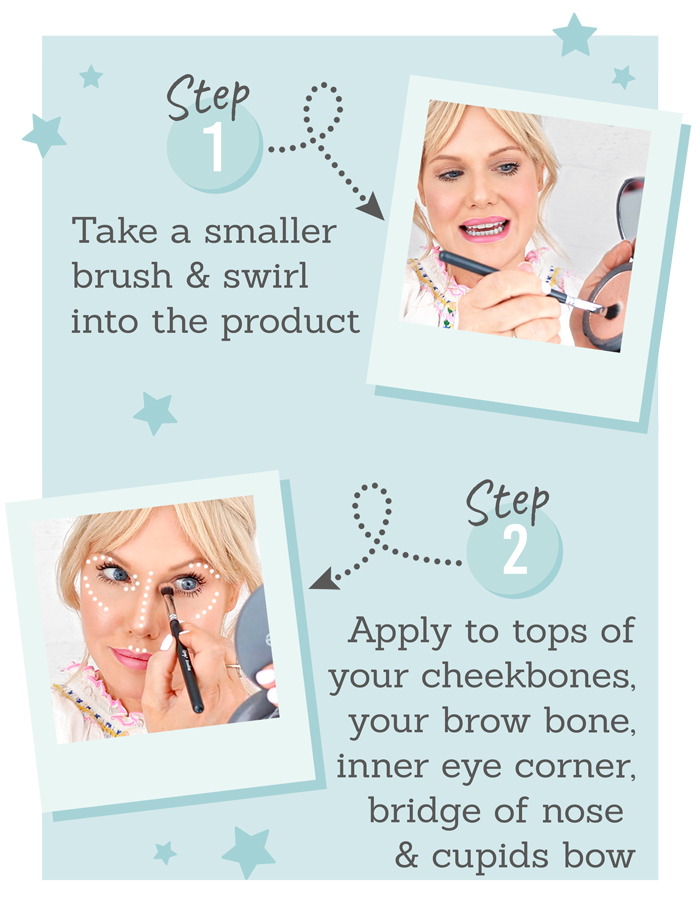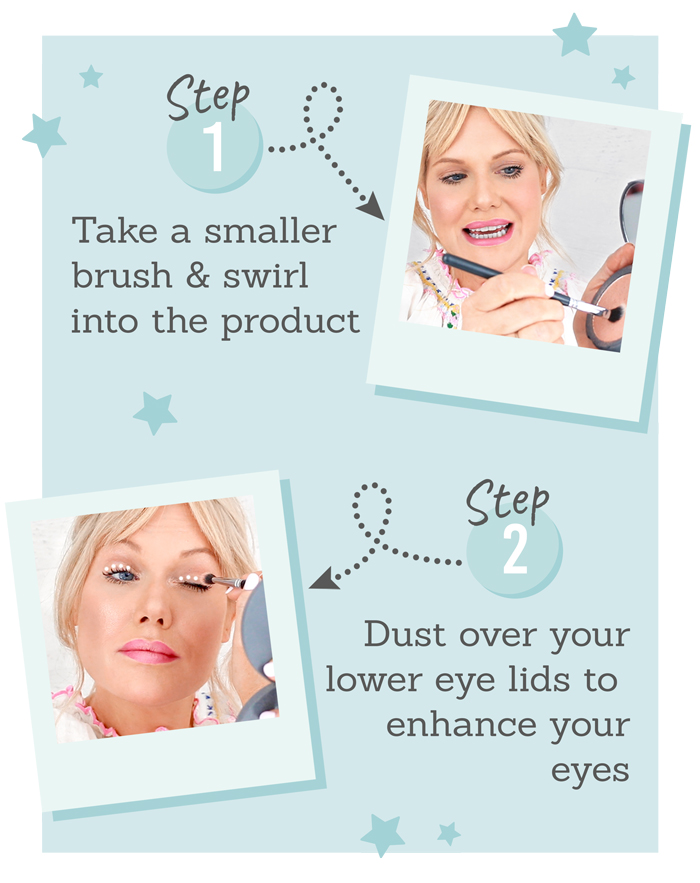 Enjoy a luminous, radiant glow from within, mimicking a flattering candle-lit effect!

Feed skin nourishment thanks to moisturising oils & vitamins for a healthier, hydrated complexion

Easy to apply for natural results - the soft, highly buildable & blendable texture is ultra-light & easy to apply (even for a makeup novice!)

Gives a seamless glow in just one swoosh to your complexion

Silky, soft & light texture melts into skin effortlessly and is easily blendable with radiant results

Versatile & multi-functional for wearing on high points of face to add luminosity, all over to boost a dull complexion or over eyes to make eyes pop and sparkle!

Vibrant yet subtle, neutral shade that's universally flattering for all skin tones

High-performing & long-wearing properties mean you look radiant all day long!

Enhances your features with an irresistible yet natural glow-from-within soft-focus effect
Argan Oil is packed with Omegas 6 and 9 as well as fatty acids and linoleic acid to bring instant nourishment, leaving skin plump, radiant and more youthful

Vitamin E is a natural skin-conditioning antioxidant that helps protect and prevent skin cell ageing by strengthening the skin's barrier against environmental toxins while making skin look smoother, softer, and rejuvenated
SIZE: 62g
Award Winning Formula
Don't just take our word for it – check out these outstanding awards that Luminary Glow Powder Highlighter has achieved: 
SHE FINDS 2021 – BEST NEW BEAUTY AWARDS
BEAUTY SHORTLIST AWARDS 2021 – WINNER
GLOBAL GREEN BEAUTY AWARDS 2021 - FINALIST 
About the brand: dome BEAUTY
Dome Beauty, founded by Mar Cavallone's holistic approach to clean living, inspired the brand's mission. The concept solidifies making beauty more unified while maintaining the cleanest and greenest standards to provide 360° beauty solutions for a Clean Beautiful You™. The brand takes a holistic approach to be clean in products, packaging, application and ethics. Safe, eco-friendly, sustainable and inclusive for everyone! Dome Beauty supports all makeup lovers of different backgrounds to be uniquely themselves. 
At Beauty and the Boutique…
We love beauty and animals – so you always know the products we sell are never tested on animals.
I hope you love using this Dome Beauty - Luminary Glow Powder Highlighter as much as I loved hand-picking it for you!
Need more help?
Should you need more help with your new Dome Beauty - Luminary Glow Powder Highlighter, be sure to get in touch with us 👉 here, we'd love to hear from you!
Show us your selfie!
We love seeing how you like to use your Dome Beauty - Luminary Glow Powder Highlighter Send us your selfie wearing your new purchase 👉 here and let us celebrate you!