Studio 10 - Lip Liner & Plumping Lip Gloss
Lip Liner & Plumping Lip Gloss
What's better than finding one incredible age-defying product you love?
Getting two multi-tasking hero's as an exclusive duo!
This is the ultimate lip duo for natural-looking, voluminous lips, that look lusciously plumped, smooth, naturally defined and fuller!
Keep your lips in their best shape – every day, and at any age!
The Lip Perfecting & Plumping Duo
The Lip Liner & Plumping Lip Gloss Duo, brought to you exclusively by Beauty and the Boutique, includes:
Studio10's Plumping Lip Gloss in 'Rose' and Studio10's Age Reverse Lip Liner.
Two powerhouse lip-perfecting BFFs!
What makes this lip duo so unique?
The Lip Liner & Plumping Lip Gloss are two innovative products and an anti-ageing force to be reckoned when used in their own right and together!
Age Reverse Lip Liner
As we age, our lips can show signs of thinning and loss of shape, but this innovative lip liner is a double-ended winning solution for fuller-looking, defined lips on everyone!
Age Reverse Lip Liner is a coconut oil-infused, Vitamin-rich, super soft conditioning formula that cleverly hides fine lines around the mouth and prevents feathering.
Plus, the universally flattering, subtle dusky rose shade suits most lipsticks because it mimics your natural lip line.
And the cream shade?
Well, this is your secret weapon to cover up any mistakes with zero mess and zero fuss!
Lip Perfecting Plumping Gloss in 'Rose'
Our lips should be protected, perk and hydrated – at every age!
This anti-ageing Plumping Lip gloss can be worn over your favourite lipstick for volume and hydration thanks to an array of clever conditioning ingredients such as Volulip™, emollient oils and Omega-3 – all helping reduce the appearance of fine lines and creating a plumping effect.
The versatile 'Rose' shade of this Plumping Lip Gloss will flatter all skin tones, boosting your natural lip shade in a pretty rose-tinted wash!
And that's not all…
When you use the Age Reverse Lip Liner and the Plumping Lip Gloss together…
…get ready to super-boost your natural lips to the next level!
Thanks to the ultra-long lasting, non-drying, super soft and silky multi-tasking duo, your natural lip colour is amplified, and fine lines are minimised!
It's a no-lip-brainer!
You can use your Lip Duo with any of your current make-up bag faves for your own tailored lip look…
…or together for an ultra-plump, youthful and kissable lip look - all day and every day!

Makes lips look naturally fuller, plumper and more voluminous

Reduces the look of fine lines on lips, making them appear more youthful

Works as a lip treatment to help improve the look and feel of your lips daily

Soothes, hydrates and subtly plumps lips for a naturally gorgeous pout that's yours, only on its best day!

Can be worn alone on bare lips or over the top of your fave lipstick, depending on the look you desire

Light and non-sticky formula that's suitable for all skin types

Universally flattering pink-rose shade that makes lips look and feel at their very prettiest!
Quick-fix for perfectly defined, youthful, plumped, and fuller-looking lips instantly

Improves the appearance of fine lines while hydrating, conditioning and nourishing, all thanks to Coconut Oil in the formulation

Enriched with antioxidant-rich Vitamins C and E to keep the delicate skin on your lips protected and hydrated

Clever double-ended pencil featuring a natural, flattering lip shade and a volume-boosting lip contour shade

Shades professionally developed to define the shape and volume of your lips

Adds instant plumped lift 'effect'!
About the brand: Studio10
Studio10 is an innovative beauty brand founded by industry insider Grace Fodor.
It offers inventive 'quick-fix' makeup solutions with innovative age and skin-perfecting products to help women look and feel more youthful and beautiful.
The products are suitable for all women, though initially aimed at women in their 30's and after. Studio10 makeup corrects, conceals and covers the signs of ageing and is much loved worldwide by women of all ages!
At Beauty and the Boutique...
We love beauty and animals – so you always know the products we sell are never tested on animals.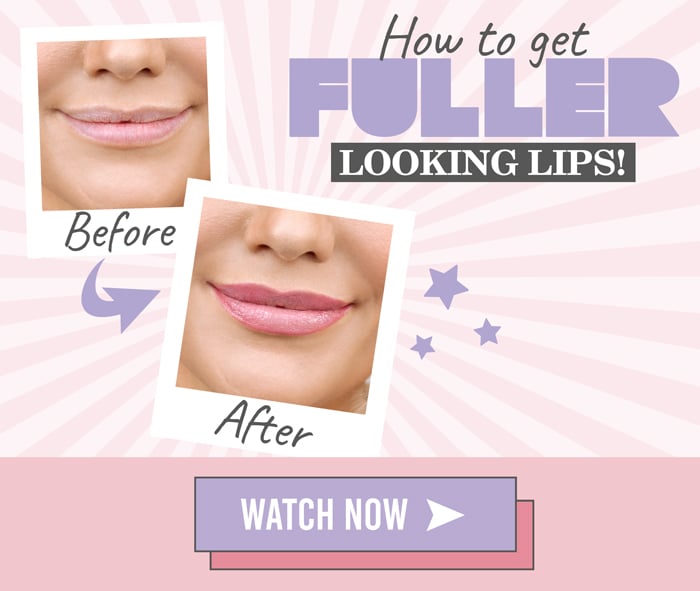 I hope you love using this Studio 10 - Lip Liner & Plumping Lip Gloss as much as I loved hand-picking it for you!
Need more help?
Should you need more help with your new Studio 10 - Lip Liner & Plumping Lip Gloss, be sure to get in touch with us 👉 here, we'd love to hear from you!
Show us your selfie!
We love seeing how you like to use your Studio 10 - Lip Liner & Plumping Lip Gloss Send us your selfie wearing your new purchase 👉 here and let us celebrate you!