Vita Liberata - Body Blur Instant HD Skin Finish
Body Blur Instant HD Skin Finish
Isn't it crazy how we have makeup and concealer for perfecting our faces…
…while we virtually forget about the rest of our body?
If you have ever felt self-conscious revealing some bare skin and it stopped you from wearing what you want, you're not alone!
Many of us put our beautiful dresses and skirts to the back of our wardrobes because we don't feel our most confident in showing off parts of our bodies that perhaps have been neglected.
But get ready to show off those dresses (and arms and legs!) again with your new:
Vita Liberata's Body Blur!
Thanks to Vita Liberata's Body Blur Instant HD Skin Finish, you never need shy away from showing off your legs again!
Body Blur is a high-quality professional instant tan foundation for the face and body – without a blotchy elbow, nasty smell or fake orange tint in sight!
Let's face it, none of us wants to look like we 'faked' it!
Watch (and feel!) your flawless glowing skin…
…and embrace your new skin-confidence booster!
What makes Body Blur so unique?
Body Blur not only acts as a brilliant instant tanning product but also blurs away any imperfections…
…just like a very natural looking foundation for your whole body (and perfect for your face, too!).
Body Blur minimises blemishes, covers imperfections and smoothes out the skin, all thanks to its innovative light-reflective particles.
Plus, the best part of Body Blur is that your skin will be photo-ready in an instant – no need for scheduling in tanning session the night before!
Skin just looks great – everywhere and at any time!
And that's not all…
You can use Body Blur alone or with your regular moisturiser, or even as a makeup primer on your face to hydrate skin thanks to the gentle certified organic extracts.
And it's perfect for creating the illusion of leaner looking, flawless legs!
Let the Vita Liberata Body Blur Instant HD Skin Finish become your go-to product when you want to feel more confident…
…and get ready to flash some beautifully bronzed skin, whatever the season!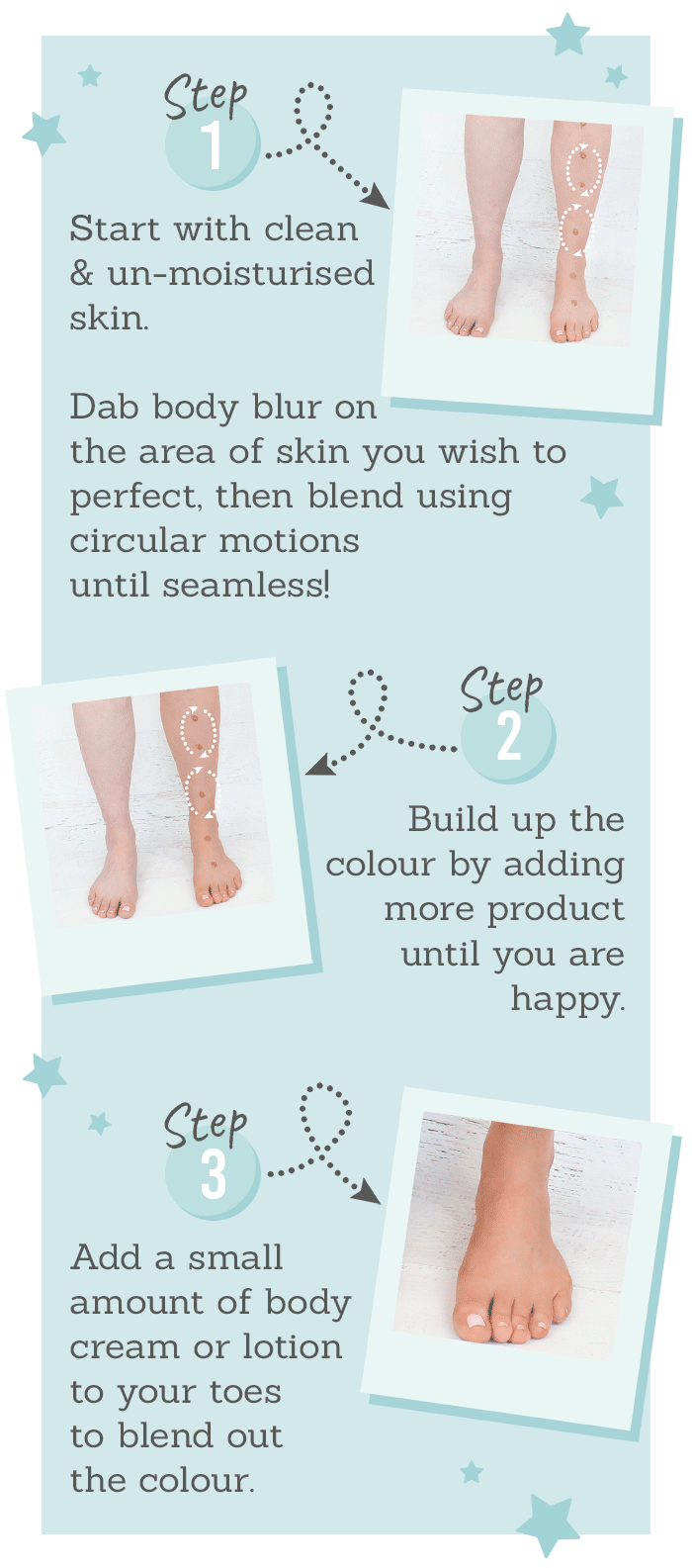 Wash-off skin finishing body makeup that perfects skin, giving a natural-looking bronzed glow for the body

Natural coverage to minimise the appearance of any skin imperfections and blemishes to allow you to feel confident showing off your beautiful skin

Certified organic and natural extracts for anti-ageing, skin enhancement and a natural-looking tan to make you feel at your very best

Moisture Locking System for 72hour skin hydration to keep skin feeling soft, smooth and supple

Innovative formulation that includes light-reflecting particles to reflect light for a photo-ready finish making skin look flawless

Transfer and rainproof!
About the brand: Vita Liberata
Vita Liberata is multi-award-winning experts in the skincare and tanning world, famous for creating their unique Odour Remove™ technology, the world's first odourless tan.
They pride themselves on being a completely non-toxic tanning brand, free from parabens, perfume, alcohol, and all chemicals of concern.
Using only natural, certified organic, and Eco-certified DHA approved extracts in their tanning formulas. They are passionate about offering a conditioning, simplified skincare treatment while giving you flawless tanned skin with a velvety soft finish and long-lasting hydration.
All Beauty and the Boutique...
We love beauty and animals – so you always know the products we sell are never tested on animals.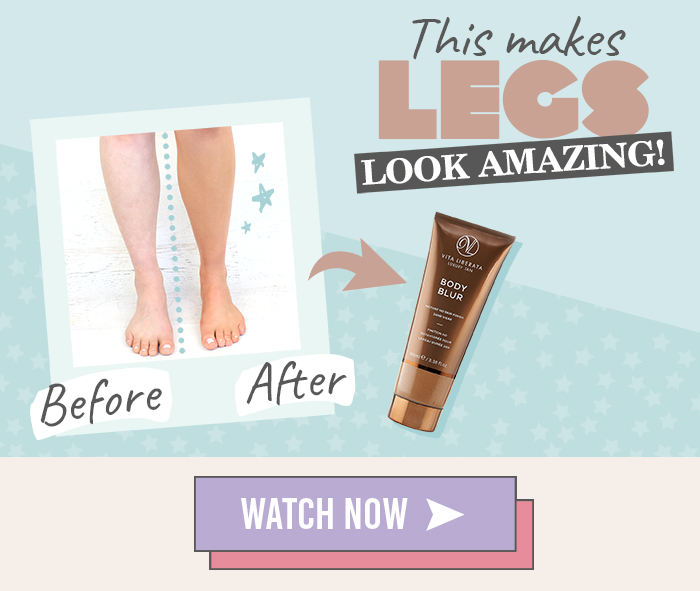 I hope you love using this Vita Liberata - Body Blur Instant HD Skin Finish as much as I loved hand-picking it for you!
Need more help?
Should you need more help with your new Vita Liberata - Body Blur Instant HD Skin Finish, be sure to get in touch with us 👉 here, we'd love to hear from you!
Show us your selfie!
We love seeing how you like to use your Vita Liberata - Body Blur Instant HD Skin Finish Send us your selfie wearing your new purchase 👉 here and let us celebrate you!