Bronzie - Ultimate Back & Body Tanning Mitt
Ultimate Back & Body Mitt
Hey! So clearly tanning mitts are great – they work wonders at creating a more even tan, with less streaking, no stained hands and in general a whole lot less mess!
But…
I always used to struggle to get my back evenly applied (unless my husband helped me!)
That's why I was so impressed when I came across this mitt from Bronzie:
Ultimate Back and Body Mitt
I can't wait for you to try yours because it is totally going to revolutionise your faux tanning regime for good!
Get ready to ditch your old tanning mitts in favour of this must-have invention… for the quickest, cleanest and most hassle-free tanning!
What makes this mitt so unique?
Friends - this isn't just your average tanning mitt – the 'Ultimate Back and Body Mitt' is a 3-in-1 tanning mitt made from luxurious velour for optimum skin comfort and streak-free application.
It promises to distribute any fake tan – be it cream, gel, mousse or spray – evenly and perfectly all over your entire back and body in one!
Plus, it's washable and reusable with a protective film to keep your hands stain-free too.
Your tanning process has never been easier…or quicker!
And that's not all…
The Ultimate Back and Body Mitt has two ends and a middle section so that you can easily cover those tricky, hard-to-reach areas (like the middle of your back!) for an even, professional-looking tan – everywhere!
It will make every inch of your tan look professionally applied and gorgeous!
Let your Bronzie Ultimate Back and Body Mitt to have your back!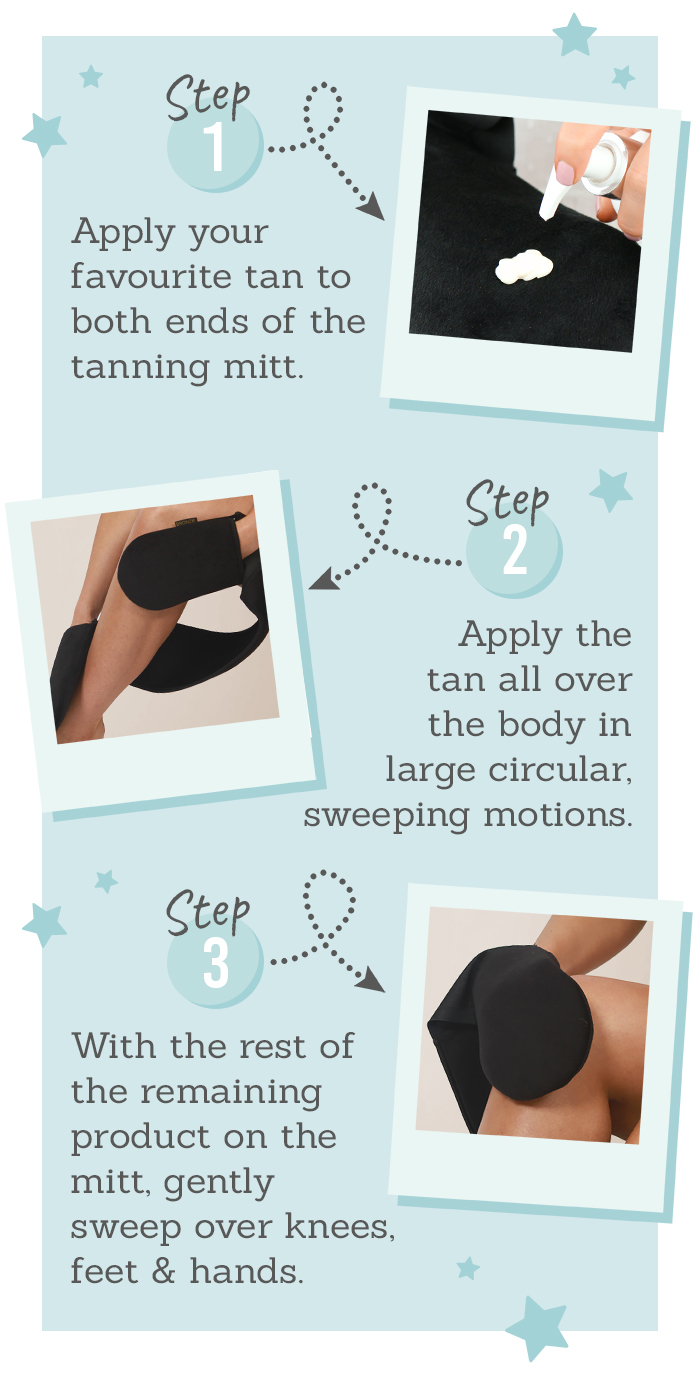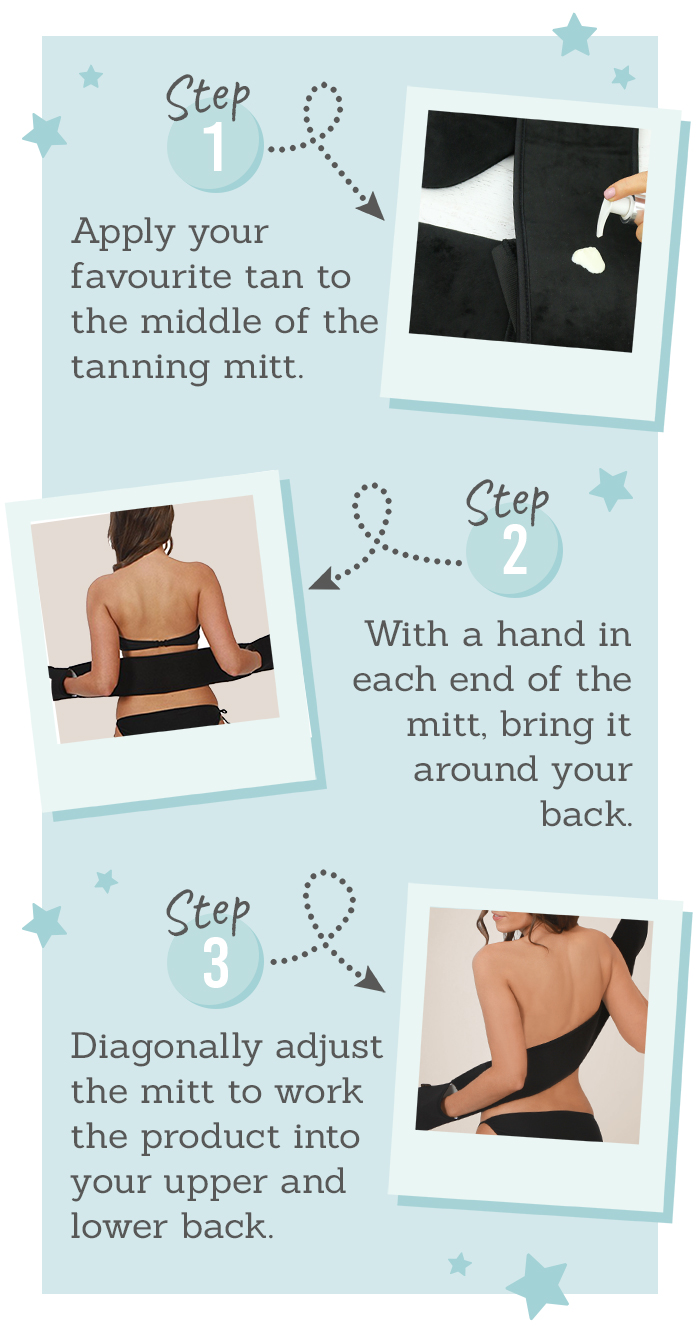 Luxurious tanning mitt duo to speed up your tanning time and allowing you to reach areas easily (even your back!)

No stained hands due to the protective film inside the mitts for a cleaner application

Innovative middle section that reaches every part of your back – even the hardest to reach areas

Achieves an even streak-free tan that looks professionally applied everywhere

Made from luxurious double-sided velour material for a comfortable application

Washable & reusable so that you can use the mitt time and time again

The Beauty Awards Silver Winner 2016
About the brand: Bronzie
Bronzie is a luxury tanning accessories brand that pride themselves on creating clever tanning accessories that deliver innovative, easy and fun solutions for their customers – taking tanning to a whole new level!
Founded in 2014 by beauty expert Leanne LeGuen, tanning expert and celebrity spray tanner Eloise Maryam and production expert Chris Stockdale.
At Beauty and the Boutique...
We love beauty and animals – so you always know the products we sell are never tested on animals.
I hope you love using this Bronzie - Ultimate Back & Body Tanning Mitt as much as I loved hand-picking it for you!
Need more help?
Should you need more help with your new Bronzie - Ultimate Back & Body Tanning Mitt, be sure to get in touch with us 👉 here, we'd love to hear from you!
Show us your selfie!
We love seeing how you like to use your Bronzie - Ultimate Back & Body Tanning Mitt Send us your selfie wearing your new purchase 👉 here and let us celebrate you!