delilah - Colour Gloss Ultimate Shine Lip Gloss in Jewel
Are you ready to transform your bare lips…?
A slick of gloss is a quick and easy way to update your lips, but with the right texture, shade and formulation, you can effortlessly elevate your natural beauty, making your bare lips look irresistibly alluring.
Meet your ultimate nude lip gloss that delivers a high-shine finish without that sticky feeling and is designed to capture the essence of your lips' timeless elegance!
Prepare to fall back in love with your (nearly there!) bare lips thanks to delilah's:
Ultimate Shine Lip Gloss in 'Jewel'
Unlock the magic of 'Jewel', a product that's more than just a gloss – it's a subtle confidence booster!
Say goodbye to dull, bare lips and hello to the charming allure with a gloss that adds a touch of brilliance, allowing your natural lips to come to life with a luminous sheen that's simply irresistible.
Achieving captivating lips in seconds has never been easier!
Get ready to indulge in the luxurious experience of delilah's Colour Gloss, meticulously crafted to provide unparalleled radiance and care.
'Jewel' isn't just for special occasions – it's your everyday go-to for elevating any look and adding a luxurious yet subtle boost to bare lips. Whether dressing up for an event or sprinkling a touch of glamour to your daily routine, this shade effortlessly complements any style.
Choose 'Jewel' to showcase your personality with one single sweep…
…and without any sticky residue; just pure, elegant radiance!
What makes this gloss so unique?
delilah's Colour Gloss Ultimate Shine Lip Gloss isn't just about beauty; it's about nourishing your lips, too.
Treat your lips to the care they deserve! 
The moisture-rich formula ensures that your lips stay hydrated and soft, making them irresistible to the touch...
…bye-bye dryness; welcome lush, supple lips!
delilah's Colour Gloss helps to form a protective barrier that shields your lips from external elements while providing the nourishment they need to stay healthy and vibrant.
Infused with enriching ingredients such as vitamin E and emollient oils to nourish and protect, it provides hydration for a plump appearance. It is enriched with a botanical cellular activator derived from olive and jojoba, offering a youthful and regenerative function.
With its silky-smooth and creamy formula, 'Jewel' glides on seamlessly, enhancing your lips' natural beauty while adding a touch of luxurious shine… 
…it's a simple yet transformative step you don't want to miss!
Your journey to irresistibly alluring and nourished lips starts here.
What's more…
delilah's Colour Gloss Ultimate Shine Lip Gloss in 'Jewel' is more than a shade – it's a statement in effortless style and timeless radiance that will not just elevate your lips; it'll seduce them, unleashing an enchanting look that's impossible to ignore!
Wear it alone for a subtle sheen that enhances your natural lip colour, or layer it over your favourite lipstick for a bold statement. 
Whichever way you choose, the result is undeniable!
Unveil a new level of confidence with the understated allure of this chic and classic, universally flattering shade that gives your everyday natural lips a sophisticated boost!
With a touch of Jewel, you'll exude an elegant, ageless charm with a neutral nude shade that enhances your bare lips and gives them a luxurious shine.
Elevate your self-assurance with every swipe of Jewel - wear it on its own for a naturally beautiful look or as the perfect finishing touch to a smokey eye!
Let your lips shimmer with the captivating lustre that only a high-quality lip gloss can provide, experience the joy of lips that glisten, and catch the light for your best lip look… 
…every day.
And that's not all…
…this gloss gives you an effortless application every time!
The perfectly shaped, soft applicator sponge ensures precise coverage, saving you time while helping you achieve a flawless finish that enhances your natural beauty.
Glide 'Jewel' onto your lips with ease, thanks to the smooth and creamy texture - if you want just a subtle wash of sheer gloss, use your fingers to dab some lip gloss or apply a more intense colour directly from the wand.
Transform your bare lips today with delilah's Ultimate Shine Lip Gloss in 'Jewel' – where radiant beauty meets undeniable allure and confidence!
Plus, the subtle berry scent flavour is utterly delicious!
Step into the world of delilah's Colour Gloss and showcase your lips' true potential…
…are you ready for this to be the 'Jewel' in your lip gloss collection?
Award-Winning Brand
Don't just take our word for it – check out these outstanding awards that Delilah has won:
CEW Beauty Awards 'Best New Make-Up Brand' 2016 - Winner
Beauty Shortlist Awards 'Best Make-Up Brand UK' 2022 - Winner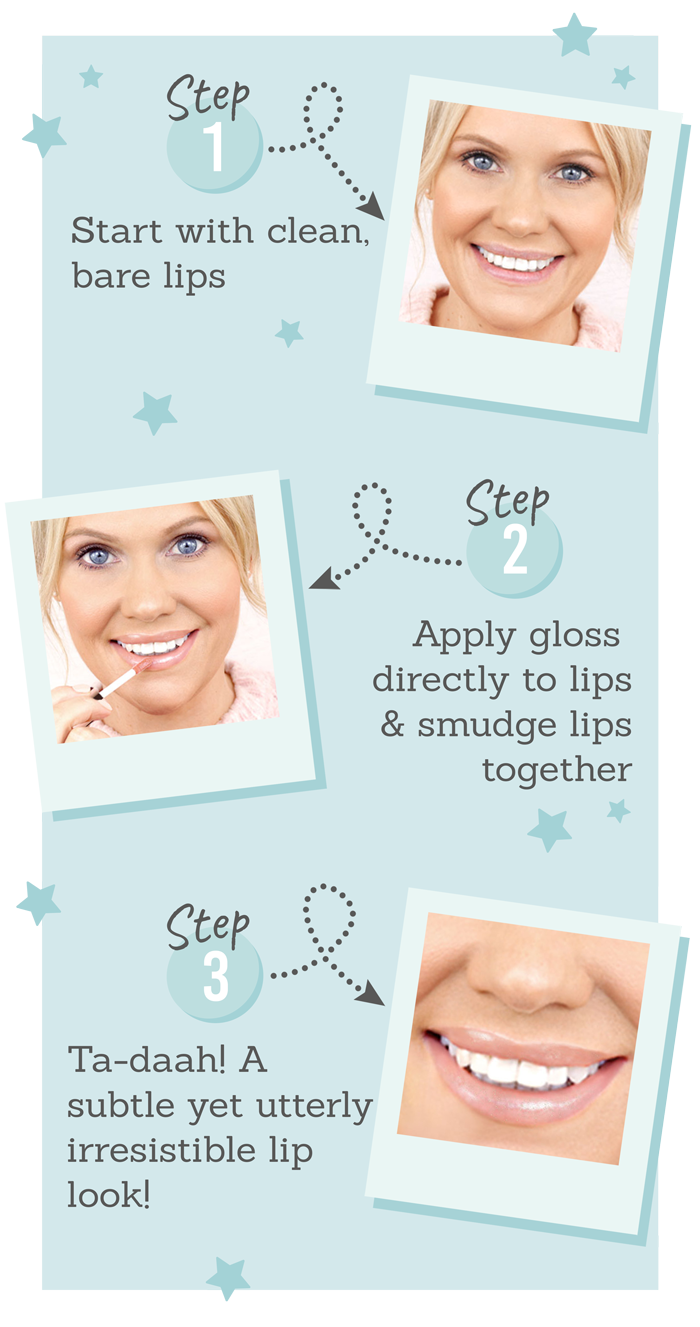 Effortlessly transforms your bare lips into an irresistible masterpiece

Moisturising gloss with ultimate shine and lustre & incredible staying power

Neutral, universally flattering chic nude lip shade

Top-quality lip gloss with a luxurious high-shine finish

Wear as a subtle wash of sheer gloss or a more intense colour

Easy to apply with a soft sponge applicator for precision application

Non-sticky formulation that provides comfortable wear

Vitamin E gives delicate skin on lips extra conditioning

Nourishing blend of Jojoba and Olive oil adds instant hydration to lips

Botanical cell activator helps to regenerate cells, improving the condition of the lips

Cushioning gel formulation feels silky and comfortable on the lips
About the brand: delilah
delilah is a beautiful boutique British brand inspired by the pale pink Delilah rose and offers all women affordable luxury for everyday beauty. From the stunning packaging to the cleverly and lovingly made formulations, delilah is a rare gem dedicated to making your beauty routine faster, simpler and much more luxurious!
We love Beauty and Animals – so you always know the products we sell are never tested on animals. 
I hope you love using this delilah - Colour Gloss Ultimate Shine Lip Gloss in Jewel as much as I loved hand-picking it for you!
Need more help?
Should you need more help with your new delilah - Colour Gloss Ultimate Shine Lip Gloss in Jewel, be sure to get in touch with us 👉 here, we'd love to hear from you!
Show us your selfie!
We love seeing how you like to use your delilah - Colour Gloss Ultimate Shine Lip Gloss in Jewel Send us your selfie wearing your new purchase 👉 here and let us celebrate you!