NIOD - Photography Fluid
Photography Fluid
Get ready for an instant holiday picture-perfect skin in just a few drops…
…just like your favourite Instagram filter!
Say 'Smile' to:
Photography Fluid Opacity 8%
NIOD's Photography Fluid Opacity 8% is an innovative, light-reflecting skin treatment that instantly gives you the look of healthy, sun-kissed beautiful skin!
Four ways to enjoy:
Wear alone (instead of foundation for a no makeup, makeup look!)

Wear as a primer before foundation (to warm up your skin tone and give you the look of hours of extra sleep!)

Mix a few drops with a liquid foundation (to transform your foundation into a lust-worthy skin-pick-me-up!)

Take a drop and dab onto eyelids and cheeks (for a subtle yet pretty, healthy glow!)
This Photography Fluid could be your new go-to skin 'radiance enhancer'…
…and a staple for your instant skin pick-me-up!
What makes this serum unique?
NIOD's Photography Fluid Opacity 8% is excellent for days when you feel your complexion looks a little dull, pale or lacklustre…and needs a bit of a glow.
Not only is the little pipette bottle super easy to use when you're in a rush (simply add a few drops for a quick boost of summer skin!), it leaves your complexion with a sun-kissed glow that looks completely natural…
…and not a hint of orange in sight!
The serum-like formulation of Photography Fluid Opacity feels super lightweight, too, with various skin-loving ingredients that all work together to create a soft-focus, blurred and camera-ready finish!
Get ready for (you!) and your skin to smile…in a flash!
The Science behind it…
Cleverly formulated with Nano-Prismatic Bronze and Gold Technology, an ultra-fine pigment that blends to a healthy, naturally bronzed, golden-caramel hue; Nano-Prismatic Yellow-Red Hue Corrector to help colour correct any yellow or red tones within the skin, and Filmogenic Polymers to ensure skin tone looks even and gives long-lasting hydration.
Nothing sparkly or artificial – just super innovative technologies (and clever, skin-loving ingredients) to hide skin imperfections or dullness!
And that's not all…
By balancing light absorption effects as well as delivering long-lasting hydration, the Photography Fluid Opacity innovative formulation provides an even, believable glow to any skin tone, making your skin appear more radiant - both on and off - camera!
This is an absolute must-have for transforming your complexion to a luminous, sunshine glow – all year-round.
But best of all, this gives skin that extra Oomph we all need on those tired days!



Instagram filter in a bottle!

Nano-Prismatic Bronze and Gold Technologies - an ultra-fine pigment that blends to a bronzed, golden hue and allows for flawless blending, with a sheer hue for healthy-looking radiance

Nano-Prismatic Yellow-Red Hue Corrector helps colour correct any yellow or red tones within the skin, making skin' camera-ready.'

Filmogenic Polymers - work to provide an evenness to the skin tone as well as offer long-lasting hydration

Hydrophilic Polymer System – reduces the appearance of skin imperfections making colour stable

Caramel Saccharides – derived from natural caramel that helps prevent drying and unevenness

Suspension Technology - containing bio-derivatives of Icelandic Moss and adaptive esters that make pigments compatible, resulting in a more evenly distributed coverage

Vitamins C – to help repair, hydrate and condition dry skin for a softer and smoother complexion

Allantoin - an extract from the root of the comfrey plant is a natural anti-inflammatory, which helps to calm the skin as well as being a natural anti-irritant that soothes, balancing the drying effect and ensuring a smooth-looking complexion

Trehalose - a type of sugar that protects your skin's natural barrier (from UV exposure, central heating, pollution and other environmental stressors) thanks to its ability to replicate the Natural Moisturising Factor found in our skin's epidermis.
About the brand: NIOD
NIOD (Non-invasive Options in Dermal Science) prides itself on bringing us new innovations ahead of the mainstream, combining the needs of modern-day skincare and pioneering next-generation beauty.
Their products are at the forefront of science and use several ingredients to help us look and feel youthful!
At Beauty and the Boutique...
We love beauty and animals – so you always know the products we sell are never tested on animals.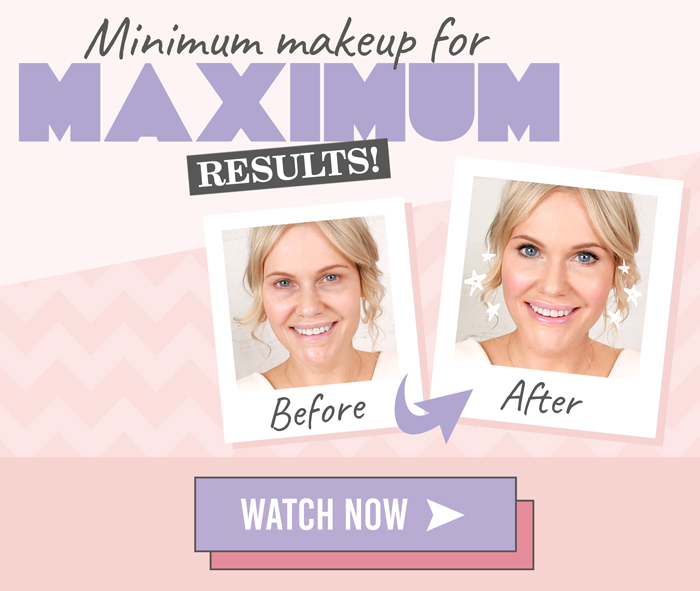 I hope you love using this NIOD - Photography Fluid as much as I loved hand-picking it for you!
Need more help?
Should you need more help with your new NIOD - Photography Fluid, be sure to get in touch with us 👉 here, we'd love to hear from you!
Show us your selfie!
We love seeing how you like to use your NIOD - Photography Fluid Send us your selfie wearing your new purchase 👉 here and let us celebrate you!