Eye Of Horus - Liquid Define Eyeliner
Liquid Define Eyeliner
You have chosen the most perfect product!  This is hands down, the best liquid eyeliner I've used (and as a Makeup Artist, I've tried quite a few…)
Eye of Horus Liquid Eyeliner
They're not only rich in colour and a breeze to use, but they make creating that 'winged eyeliner look' easy and perfect every time, thanks to the brilliantly designed precision tip!
Plus, these Liquid Define Eyeliner pens go on smoothly, effortlessly and dry to a 100% smudge-proof finish for superior comfort all day.
You really don't have to be a pro to use them either (unlike many liquid eyeliners, this won't leave you in a mess…it simply glides over the lid oh-so-smoothly!)…
…leaving you in control of your favourite winged look!
What makes these eyeliners unique?
You only need to place gentle pressure to achieve that perfect line, and colour pay off.
Whether you're a novice or a pro, create amazingly seductive and sultry eyes with these Liquid Define Eyeliner shades that never go out of style!
And that's not all…
Your eyes will dazzle when you wear this liner!  I can't wait for you to try it!

Plays up the shape of your eye and elongates eyes beautifully

Helps lashes look fuller, thicker and more intense

Dries immediately with a long-lasting formula for easy application

Waterproof/resistant and smudge proof formula for longer lasting wear

Pen-like applicator that's easy to use with a secure cap to prevent drying

Unique double-sided tip so you can extend the life of the pen

Available in TWO universally flattering shades – Shade: Black and Shade: Babylon Brown

Shade Babylon Brown: A soft, pigmented neutral brown shade perfect for everyday wear

Shade Black: A true, rich and stunningly intense jet-black to intensify lashes

The tip glides easily and smoothly over the lid making application a dream – no scratching, tugging or dragging!
About the brand: Eye of Horus
Eye of Horus is an award-winning Australian brand of colour cosmetics. The iconic Eye of Horus range was inspired by the ancient Egyptians who wore eye makeup believing that it offered magical power and protection to the wearer. The formula is based on ancient sacred ingredients (including Organic Moringa Oil aka "Oil of the Pharaohs" and Castor Oil) delivering the highest quality performing products helping all women feel like a true Goddess!
The brand has quickly achieved cult status amongst fans, celebrities and professional Make-up Artists around the world.
At Beauty and the Boutique...
We love beauty and animals – so you always know the products we sell are never tested on animals.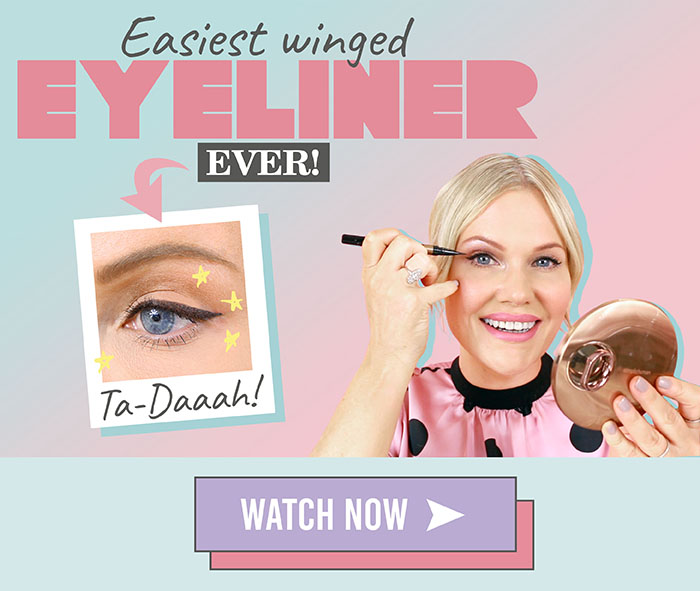 I hope you love using this Eye Of Horus - Liquid Define Eyeliner as much as I loved hand-picking it for you!
Need more help?
Should you need more help with your new Eye Of Horus - Liquid Define Eyeliner, be sure to get in touch with us 👉 here, we'd love to hear from you!
Show us your selfie!
We love seeing how you like to use your Eye Of Horus - Liquid Define Eyeliner Send us your selfie wearing your new purchase 👉 here and let us celebrate you!